Marijuana Marketing Tips – Website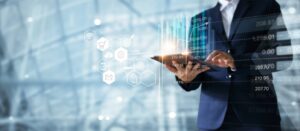 Attractive Website
It's super important to have an engaging website your cannabis client to review. Having a mobile responsive website, so that it shows up well on a cell phone, tablet, and PC! Plus google loves mobile responsive websites!
Depending on what focus your cannabis business is your clients what to know about you. Not just the professional you but who you are, what you love, and how you help the world.
Having a website that tells clients how you started your business, why you're doing what your doing, and what your goals are for them.
Welcome page – unique images of you and your staff
YouTube Video Welcoming them to your site, letting them know what you're awesome and they should do business with you.
Meet our Team, a photo something fun, a bio, and a fun fact about the person!
Client reviews, now I'm a fan of building this in social and business profiles and adding them to your site! If other people love you they will!
Have pages on your website that explain what you are selling or doing, with YouTube Videos
Blogging – having it push to your social it shows you are staying up top of what's happening.
Images that are unique to you.
Contact us, with an image of your building if you're not online, address, phone, website, email, business hours, and map option.
Some of your potential clients need to be reaffirmed that you really are the best, and want to know your why?
Just like our clients, if we didn't care, and want to help they wouldn't want to deal with us.
Want to learn more about how we can help you with your online presence? Drops us a message at [email protected].